Warhol-inspired durian prints: From experiment to exhibition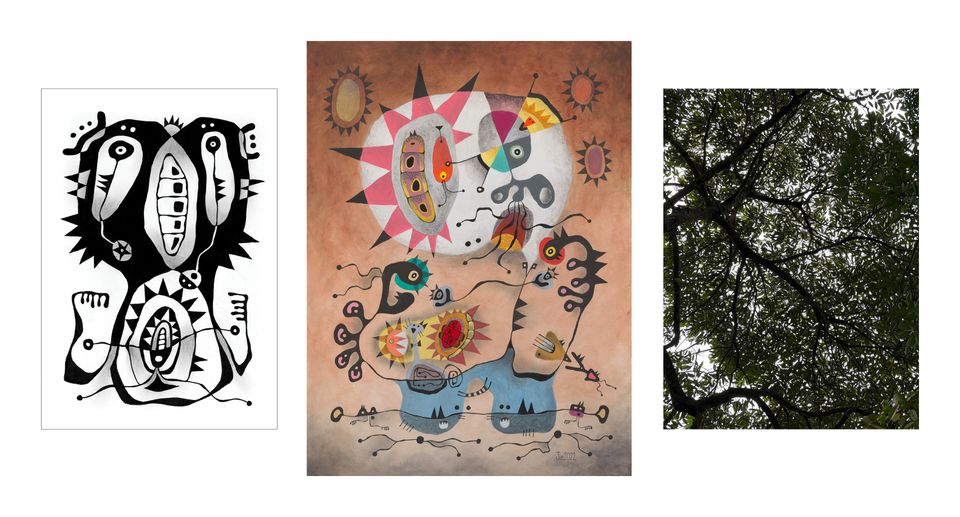 FOR my first solo in October 2022, I had to make a last-minute decision to place "Not for sale" tags on three 3ft x 4ft pieces. It was an expensive but neccesary move.
I had made a series incorporating the works of Matisse, Van Gogh, Picasso and Klee, thinking that their copyright status should have expired. I also used pieces from Indian painter Amrita Sher-Gil and local batik master Chuah Thean Teng. I called them "digital-analog" experiments because they combined three analog pieces into one digital print. Read more here. I wanted to sell them, raise money for causes I feel are worthy or present them as gifts. No profit motive was involved.
On the eve of the exhibition, I was cautioned that some individuals or entities may have obtained the rights to the pieces. For example, one of Chuah's sons told me their family still has control over the use of all their father's works. It was then that I decided to pull out all three pieces from the sales list. Any risk of controversy, even though remote, was not worth taking, I thought.
I decided then I would take pieces from my durian series (read more here) as the basis of a new set of such prints. It took ages to come to fruition mainly because I was very busy setting up the gallery.
A word on my "digital-analog" work on "Durian": Each piece comprises (1) an original painting 30in x 23in in size as background, (2) one of 12 B&W mini paintings derived from doodles; I called them "Durian Antics" and (3) photos of durian tree canopies I took at the Awanbulan Resort in Negeri Sembilan early this year.
The print is divided into 16 small rectangles. In each of them is placed a "Durian Antic" and a photo of the tree canopy. Each rectangle is enriched further using colours from my painting. The resultant rectangles are placed together to form a Warhol-like piece. The digital files for printing have been vectorised, which means the prints can be very big, as big as any printer can do. In Malaysia the largest printer can do 25ft wide.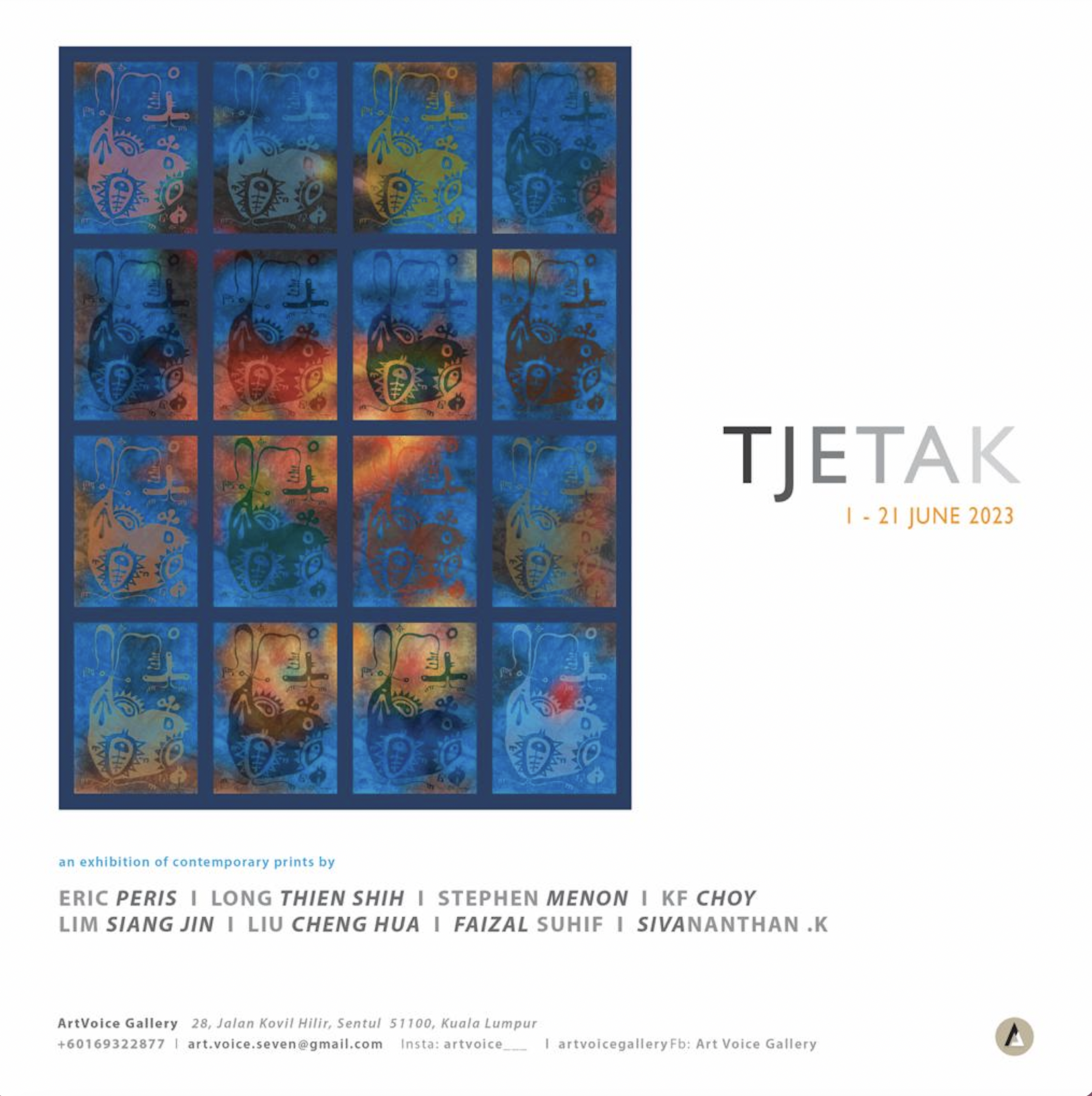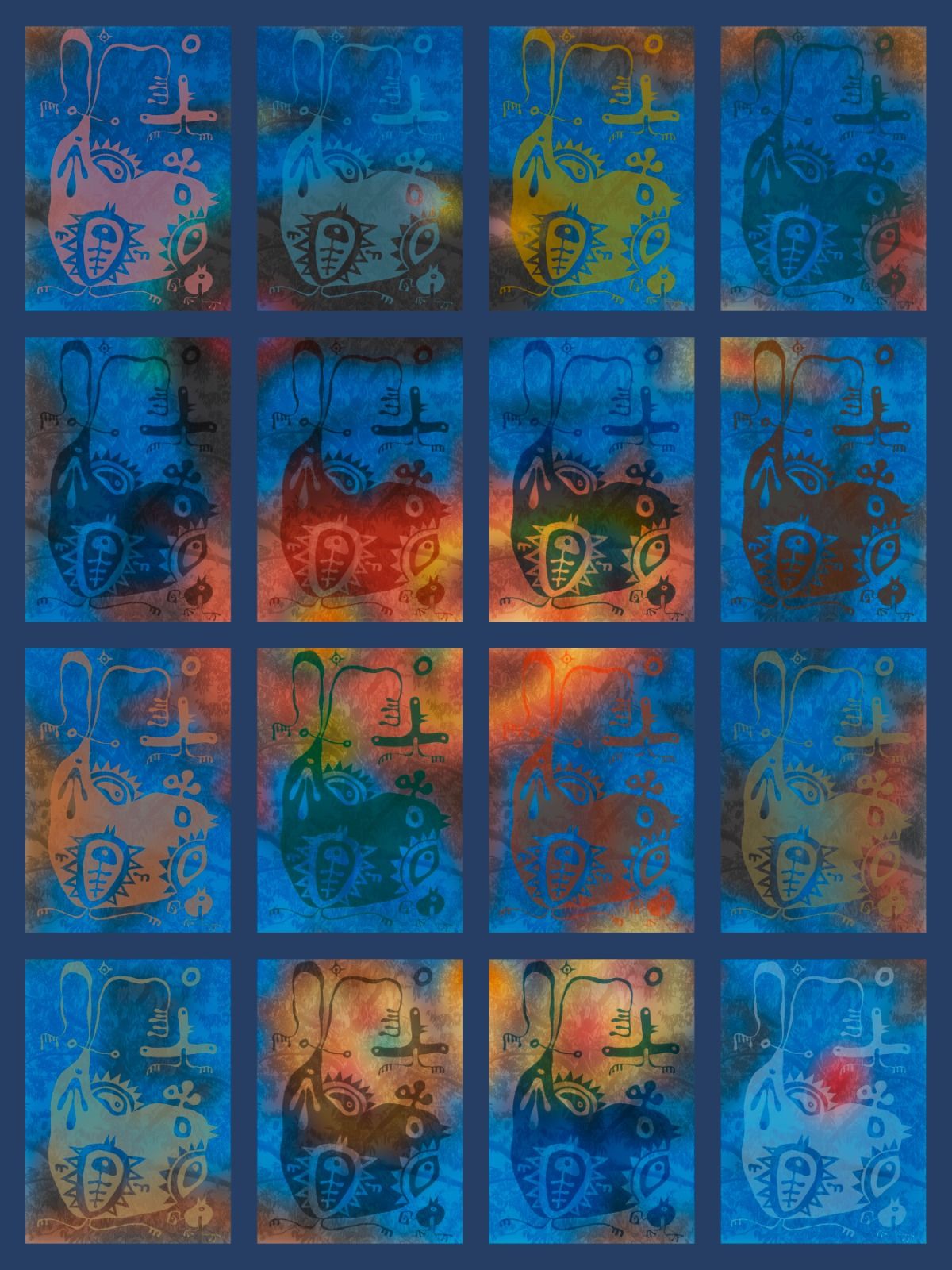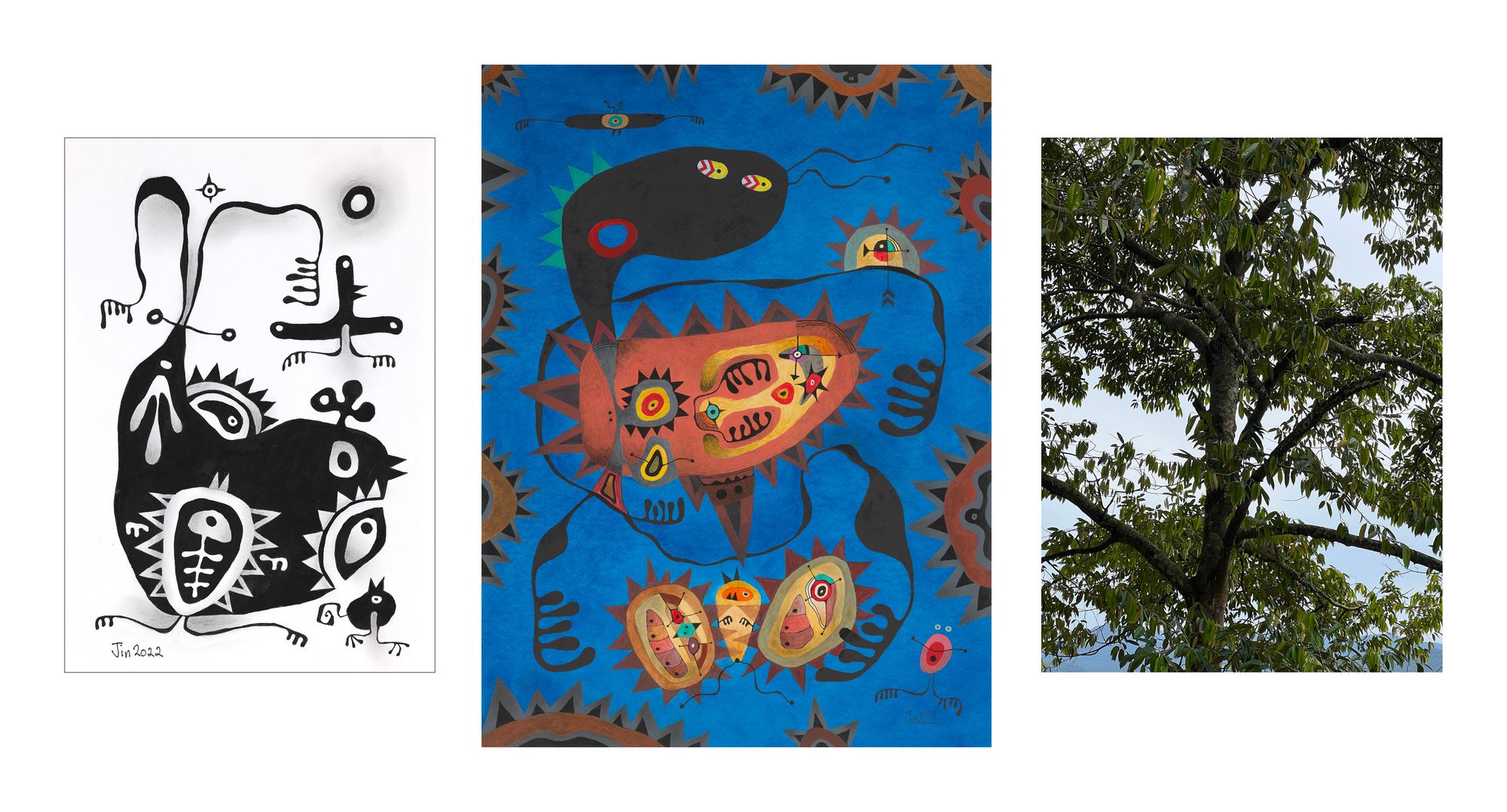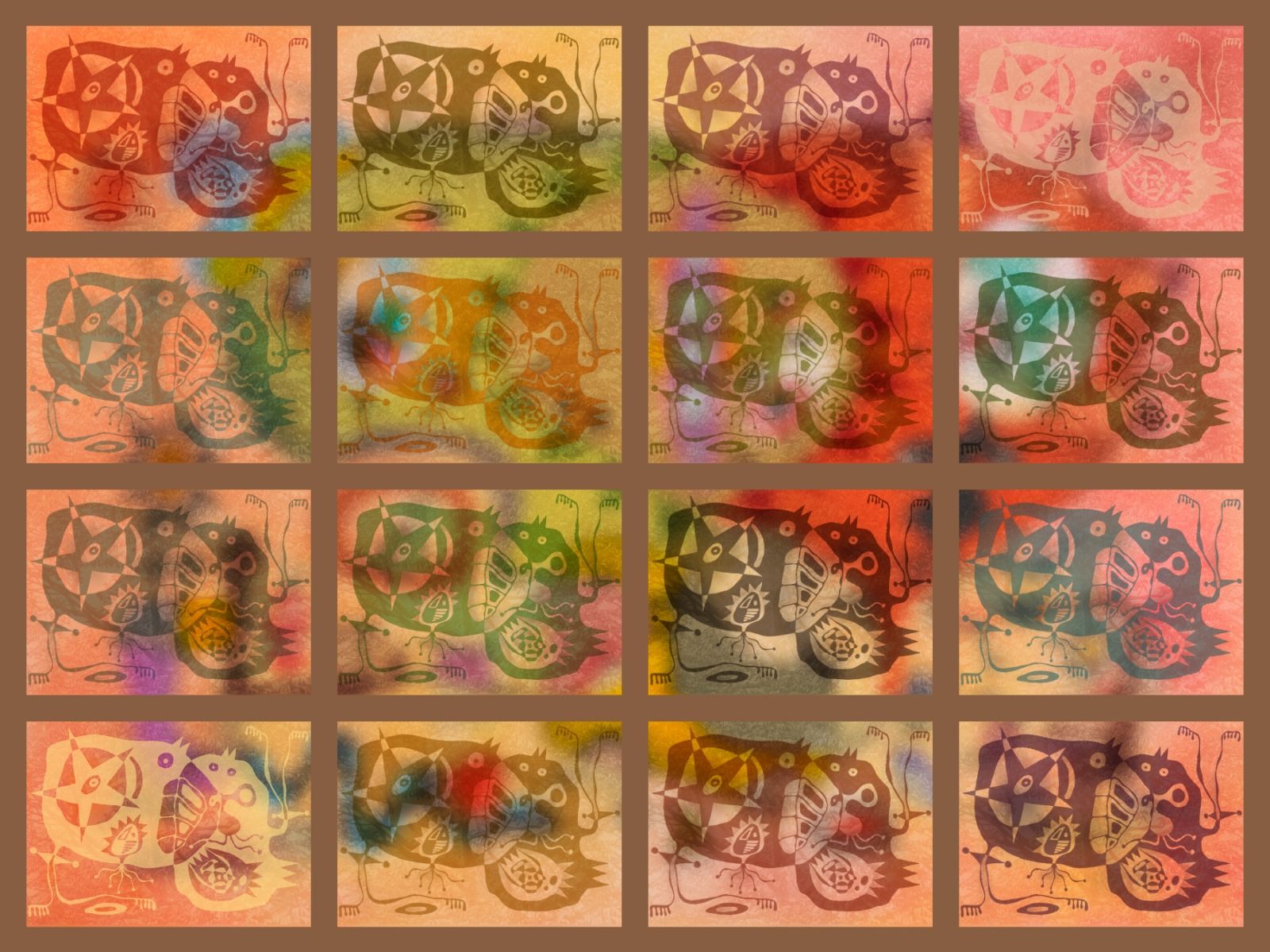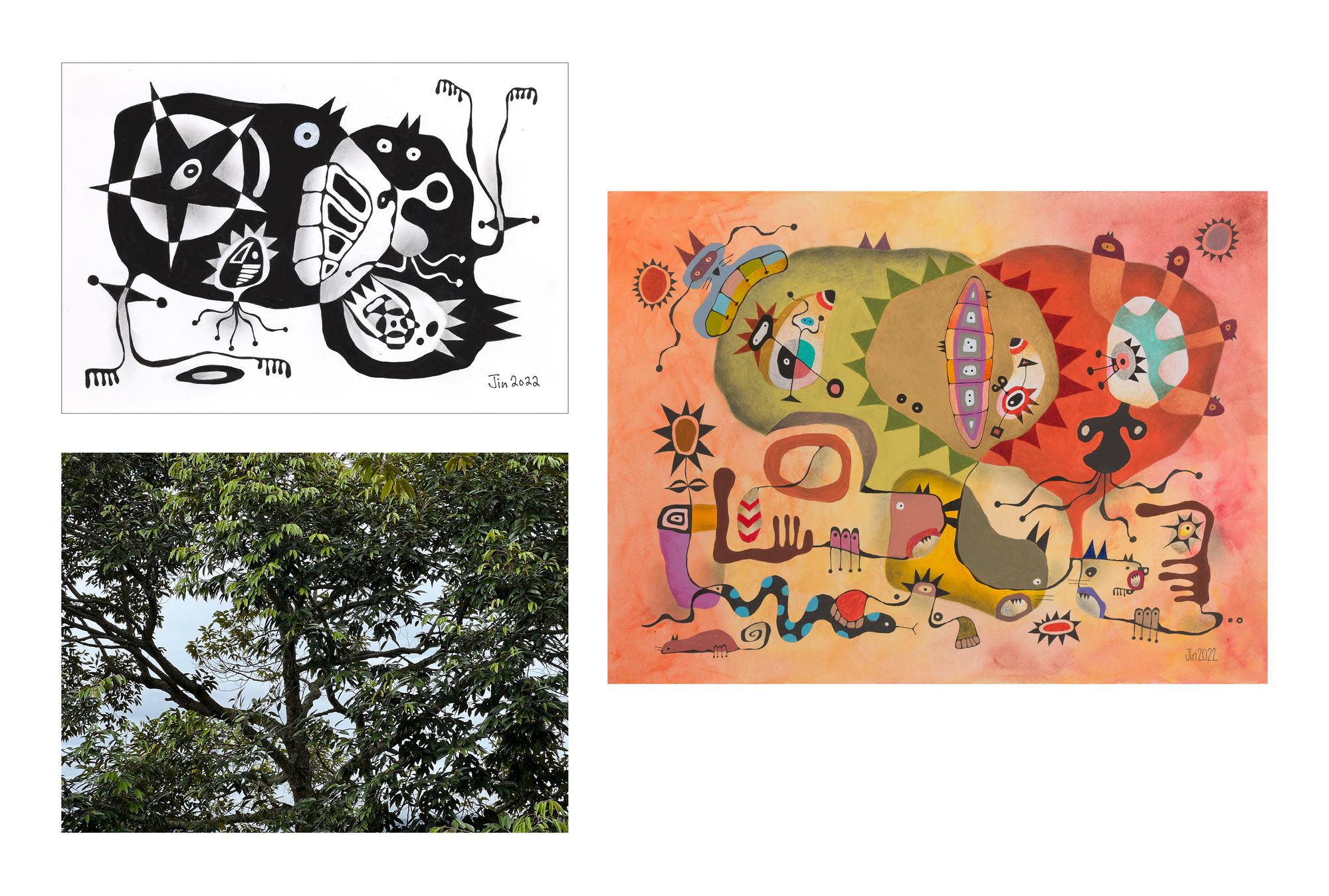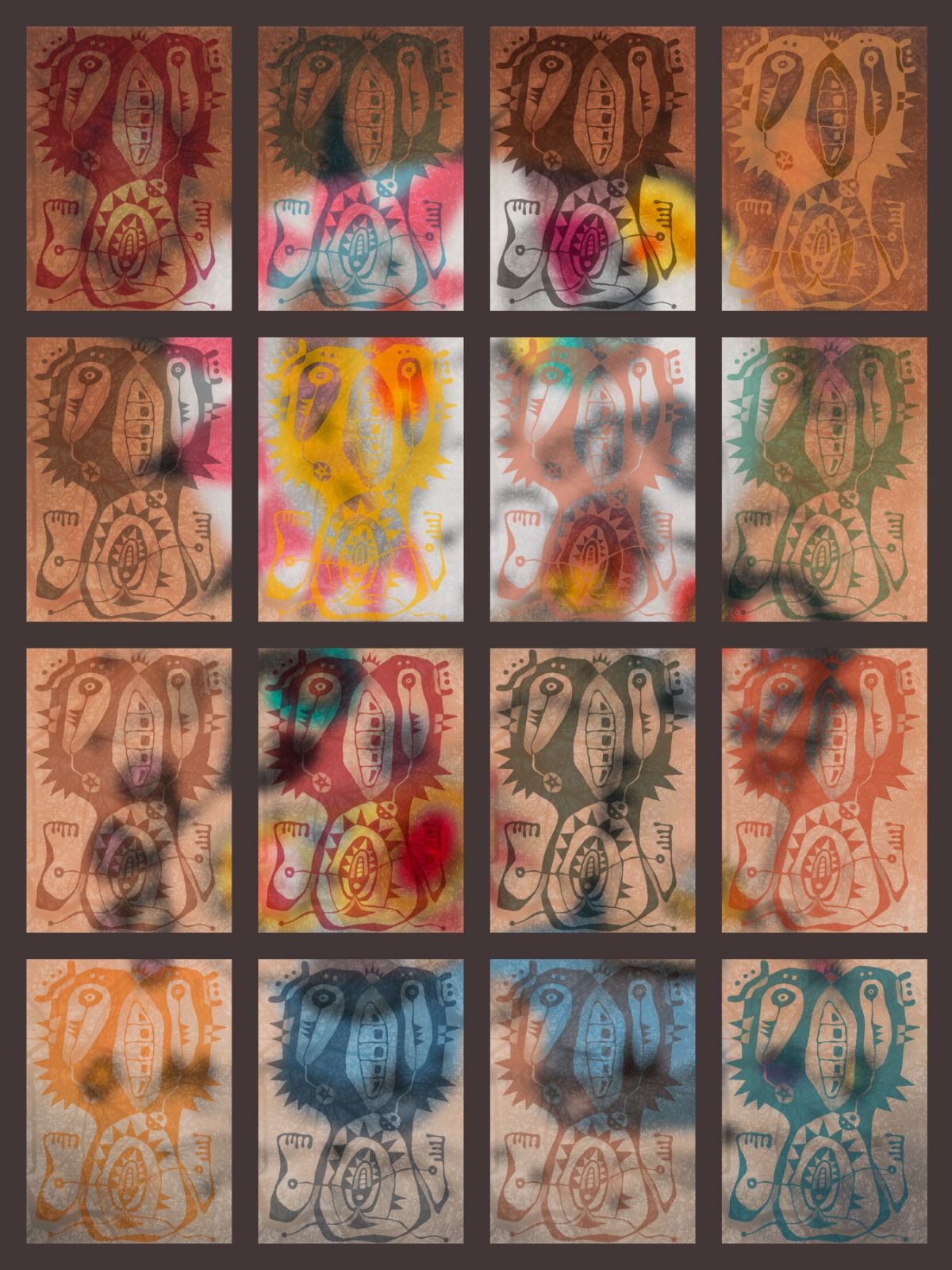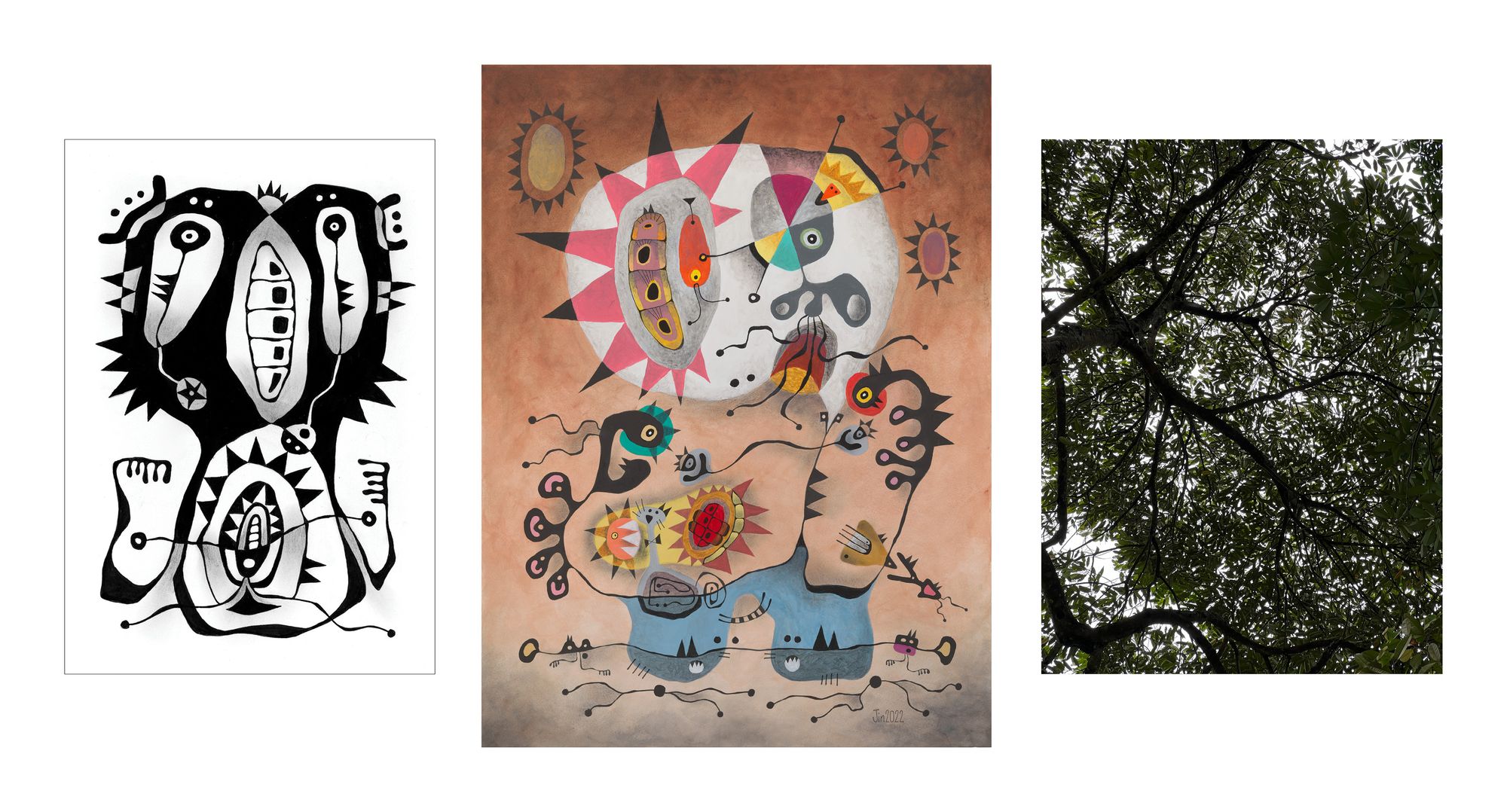 Upon seeing these prints, Stephen Menon suggested that I use a different type of canvas to print – one with more texture. I will be looking into this. It brings back memories of how we chose paper for publications, and how we had to tailor our InDesign files to suit different types of paper.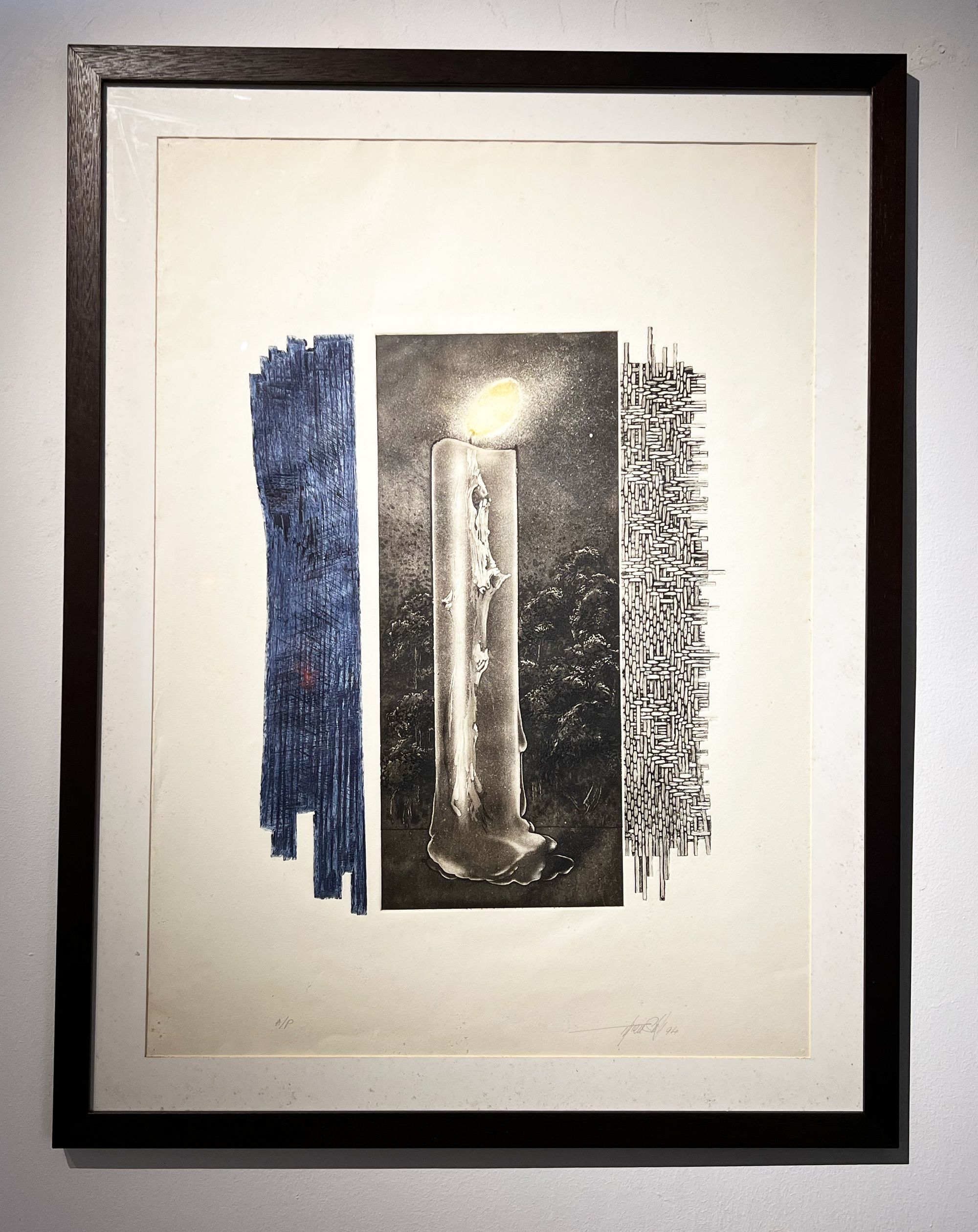 There will be another entry with details of artists and their works.