Conversations from 'taking a line for a walk'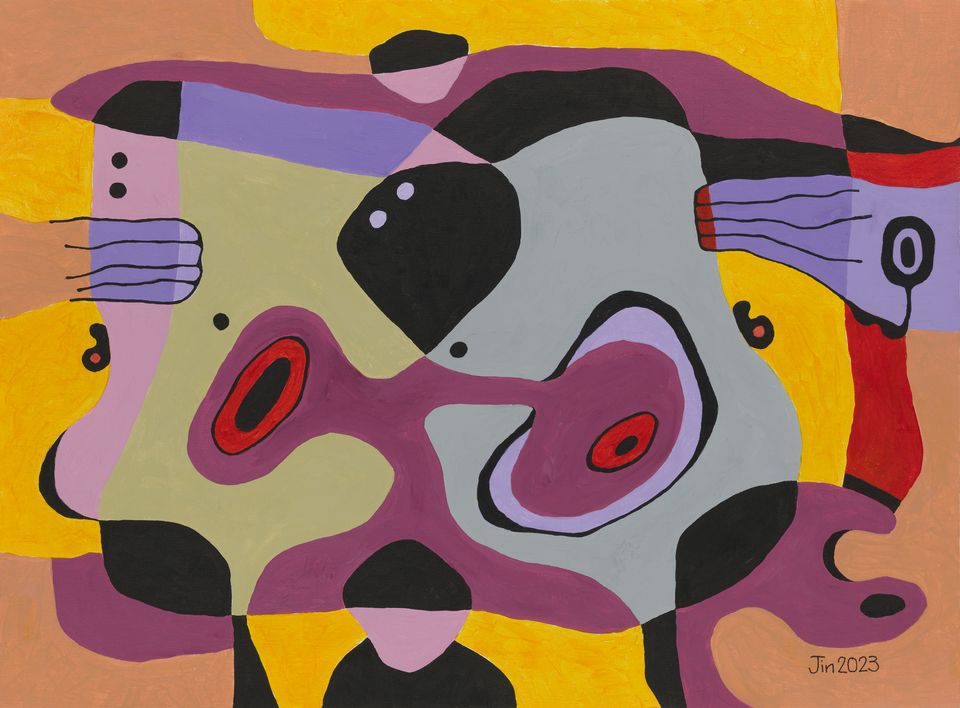 THE period it took to prepare for and subsequently tie up the loose ends of my first solo exhibition was very long – from August to December, 2022. As a reprieve from all the organisational work, I decided to follow Paul Klee's idea of taking a line for a walk and see where it would take me. My plan was to do something minimalist in details but full of colours. Each drawing would represent two people, their faces intertwined, communicating with each other – hence the title, "Conversations".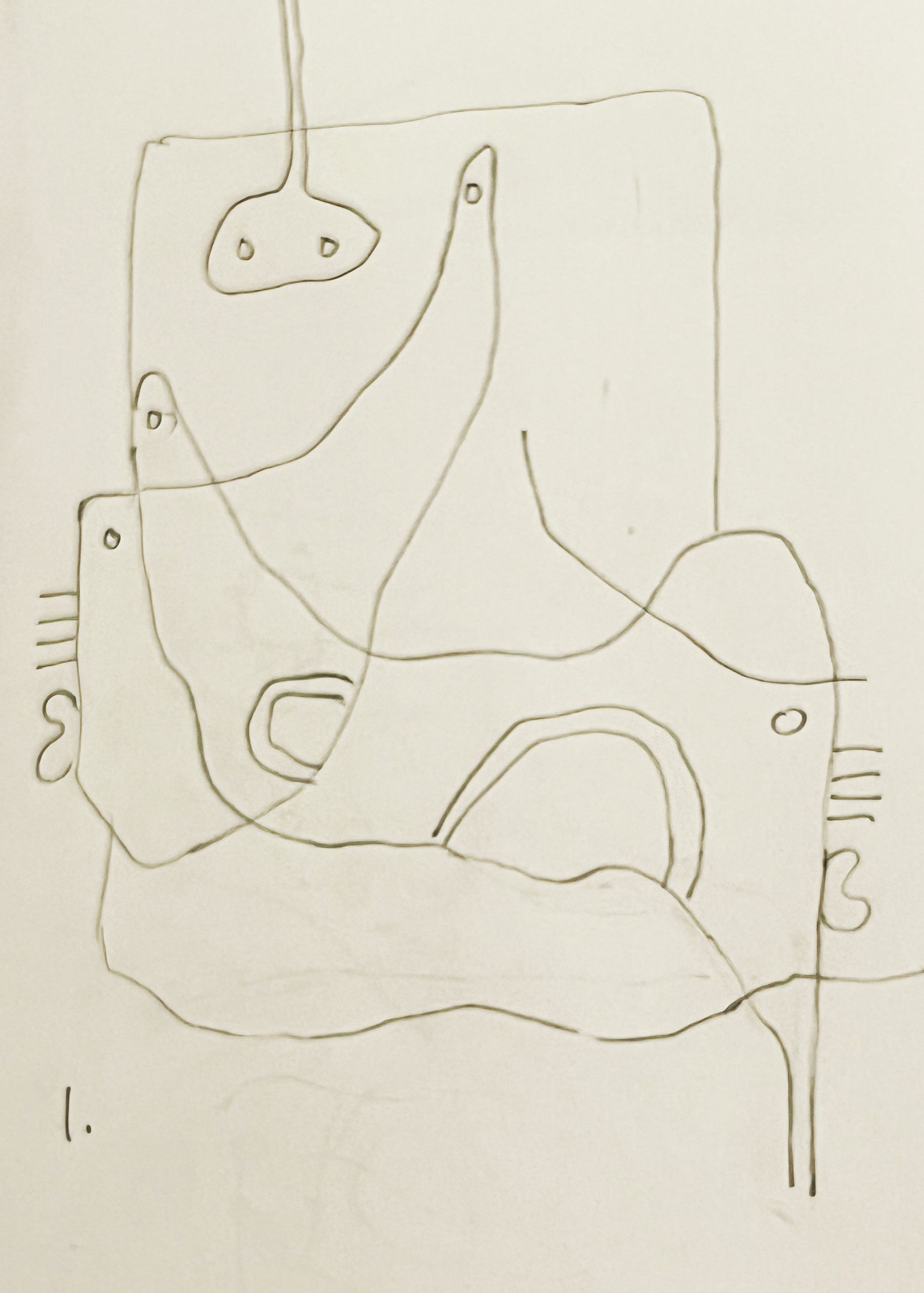 Every person would be represented by their multi-hued faces, each with eyes (basically two dots), a mouth, an ear, hair and nose (one dot).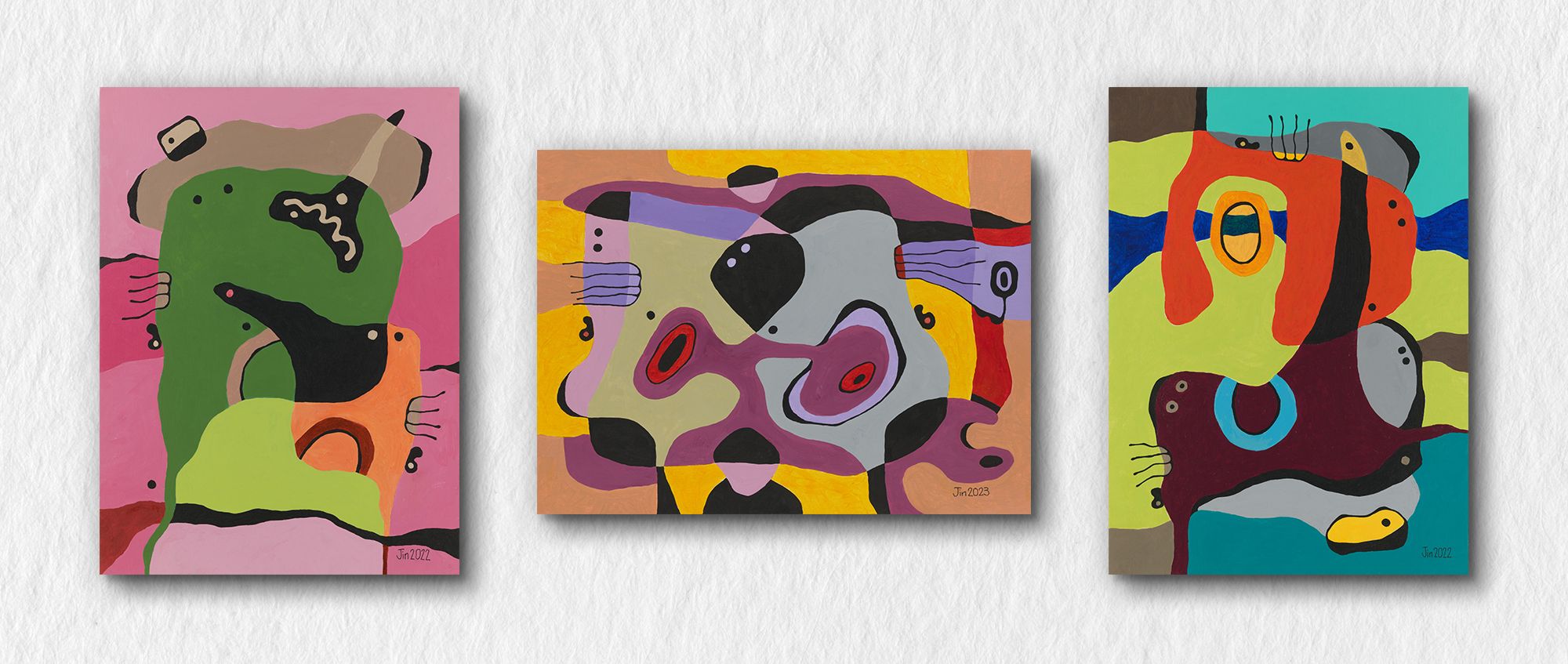 The results pleased me. I decided to scan all the originals (measuring 24in x 18in and painted using acrylic on canvas), print them so I could use them in some other ways.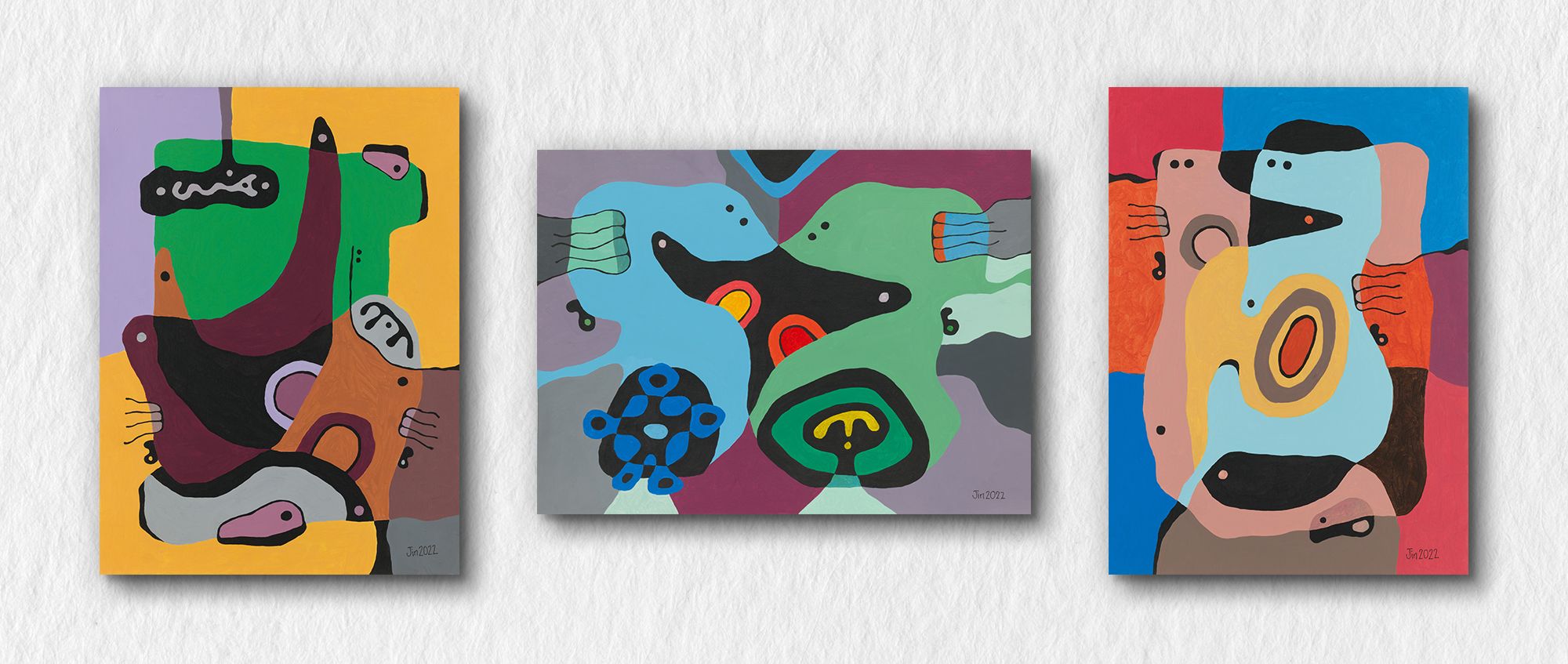 One of the ways is to photograph them in specific situations and write about that particular place and time – in conversation style.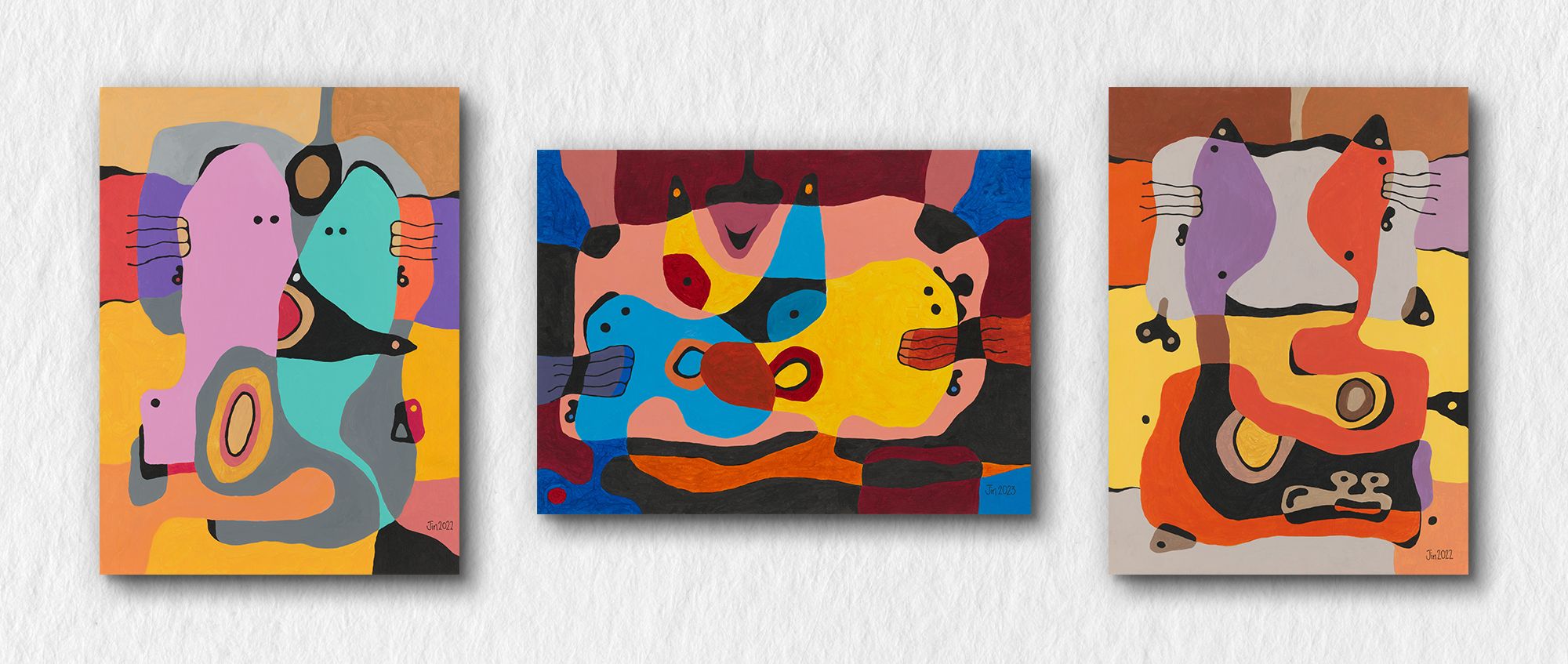 Another way is to use them as props for workshops that involve situational awareness and creativity.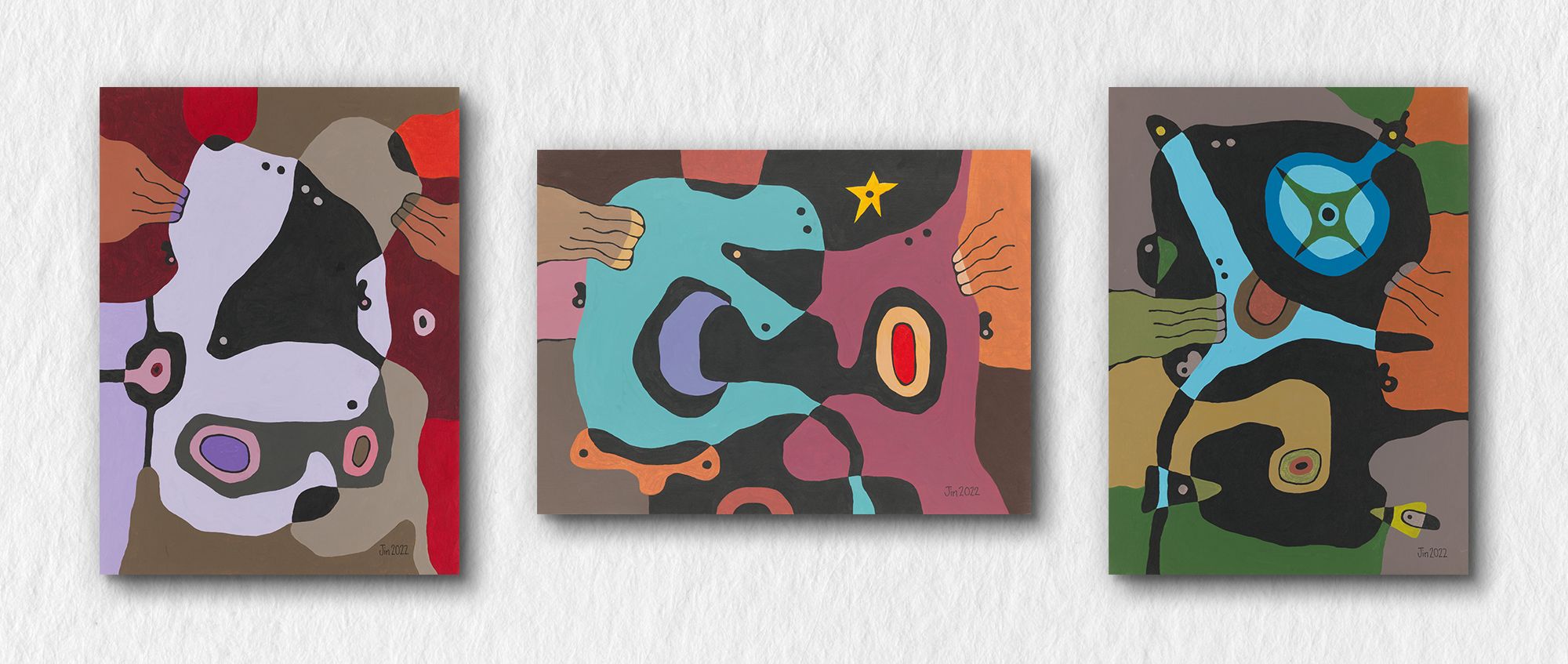 In any case, the paintings, even their derivatives like photos, are not supposed to be used as standalones but as part of participatory and interactive processes.