'Watchful amidst hope' in Lahore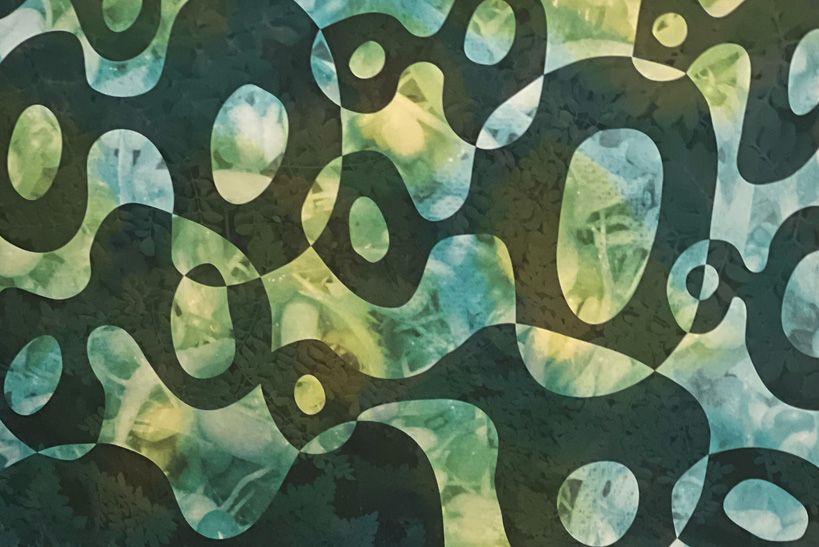 AFTER my first solo in 2022, I decided I would produce a set of prints on my alma mater Penang Free School based on the concept of Exaggerated Stills (read here). To show that the school and its buildings are rich in heritage, I wanted to use abstract eyes as watermark on the structures – as if they are watching people who inhabit them now.
While I was experimenting with the method, and after I had drawn the "eyes", I decided to embark on this project. It combines four layers of artwork and photographs to produce digitally-layered Giclee prints with acrylic borders on canvas. Two of these pieces were selected for an exhibition called "The Emperor's New Clothes" from May 21-28, 2023, in Lahore, Pakistan.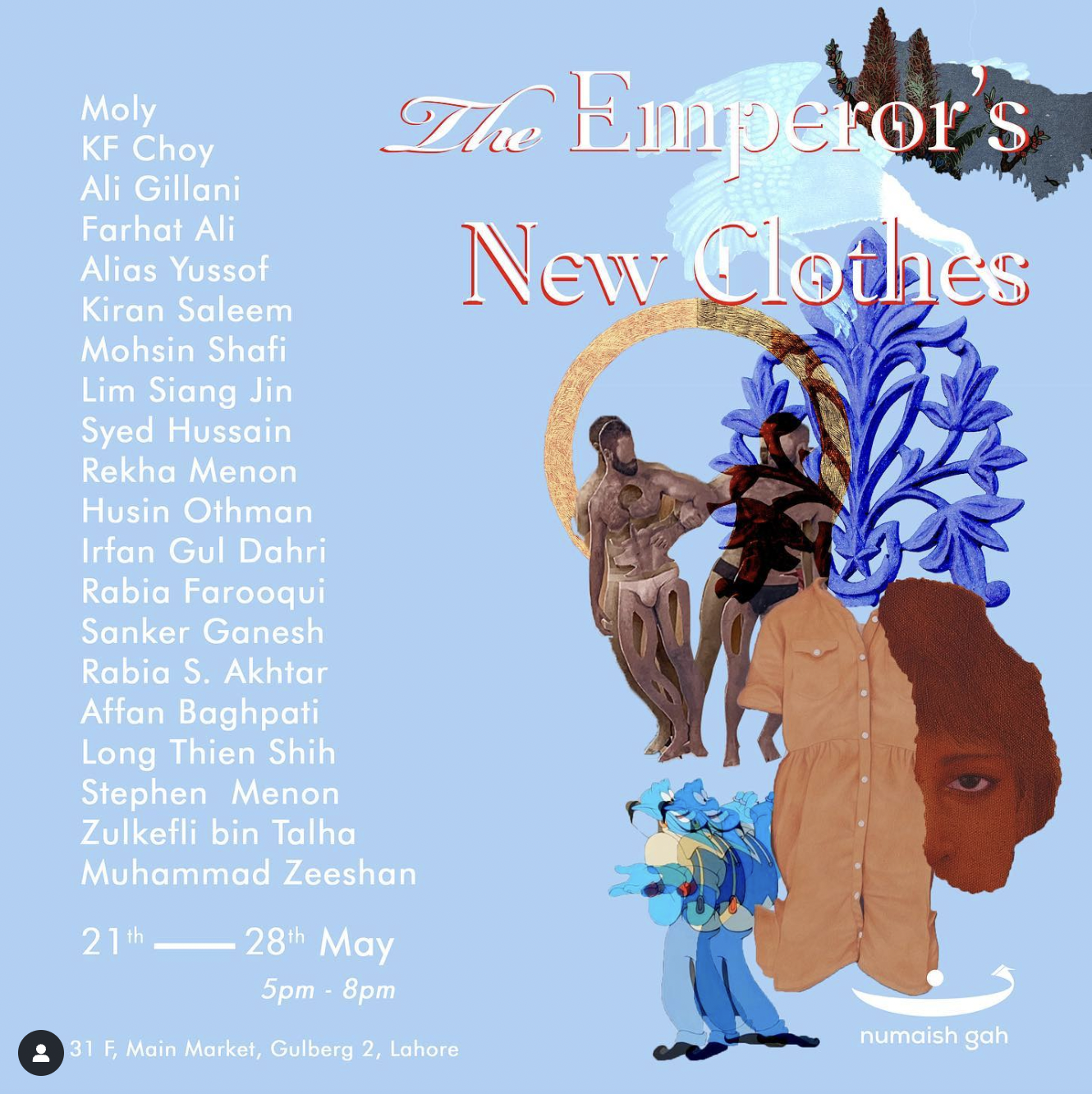 The two pieces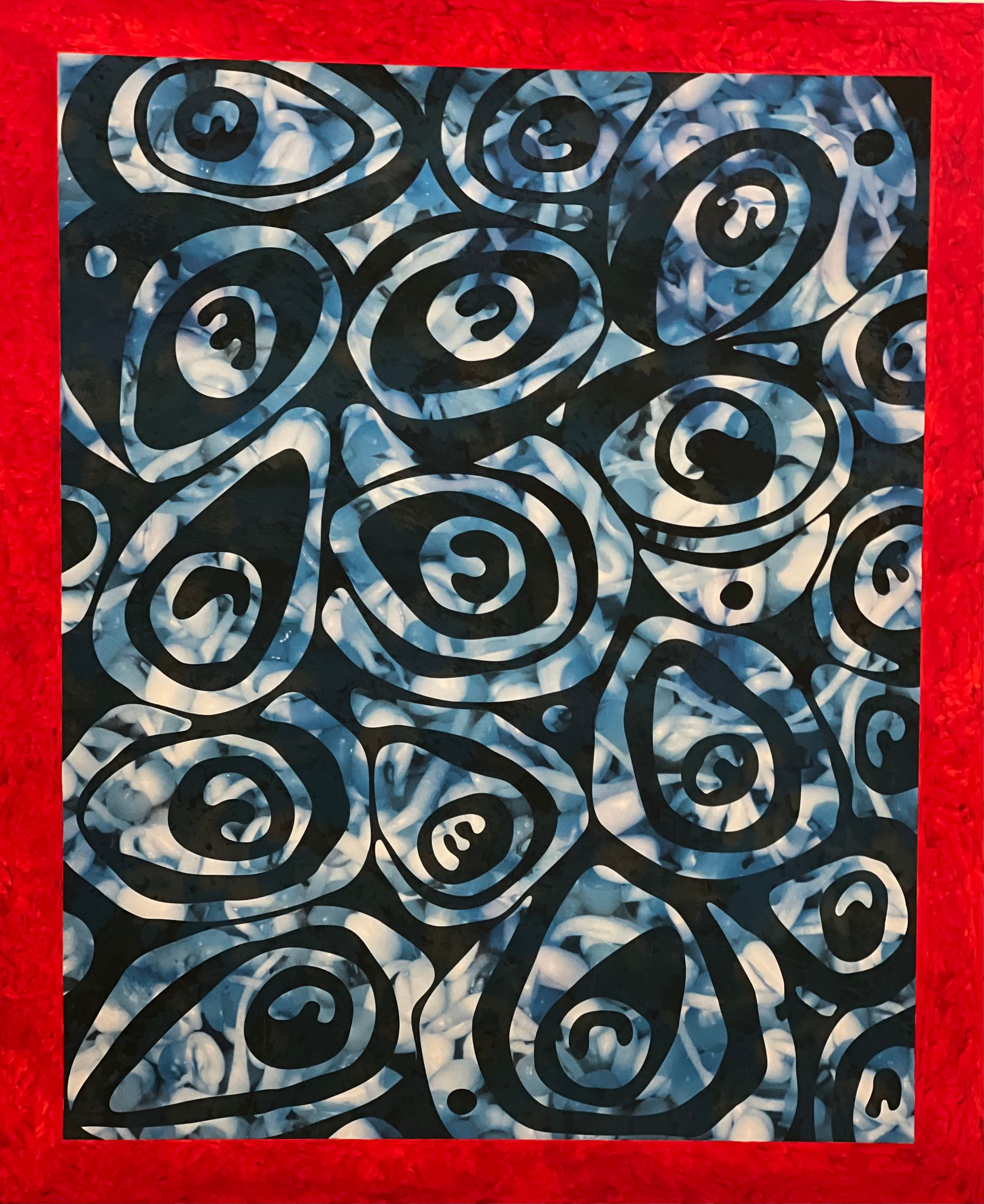 The four layers are (1) black composite drawings of eyes, signifying that we are looking, we are being watchful (2) a background layer to give an overall tint and feel to the print (3) seedlings of the green "mung" beans and (4) young leaves of the moringa tree. (3) and (4) signify growth and they are interlayered with (1) and (2) to place the "growing elements" amidst them. A two-inch border is hand-painted on each print to lend them more prominence and add another layer of visual perception.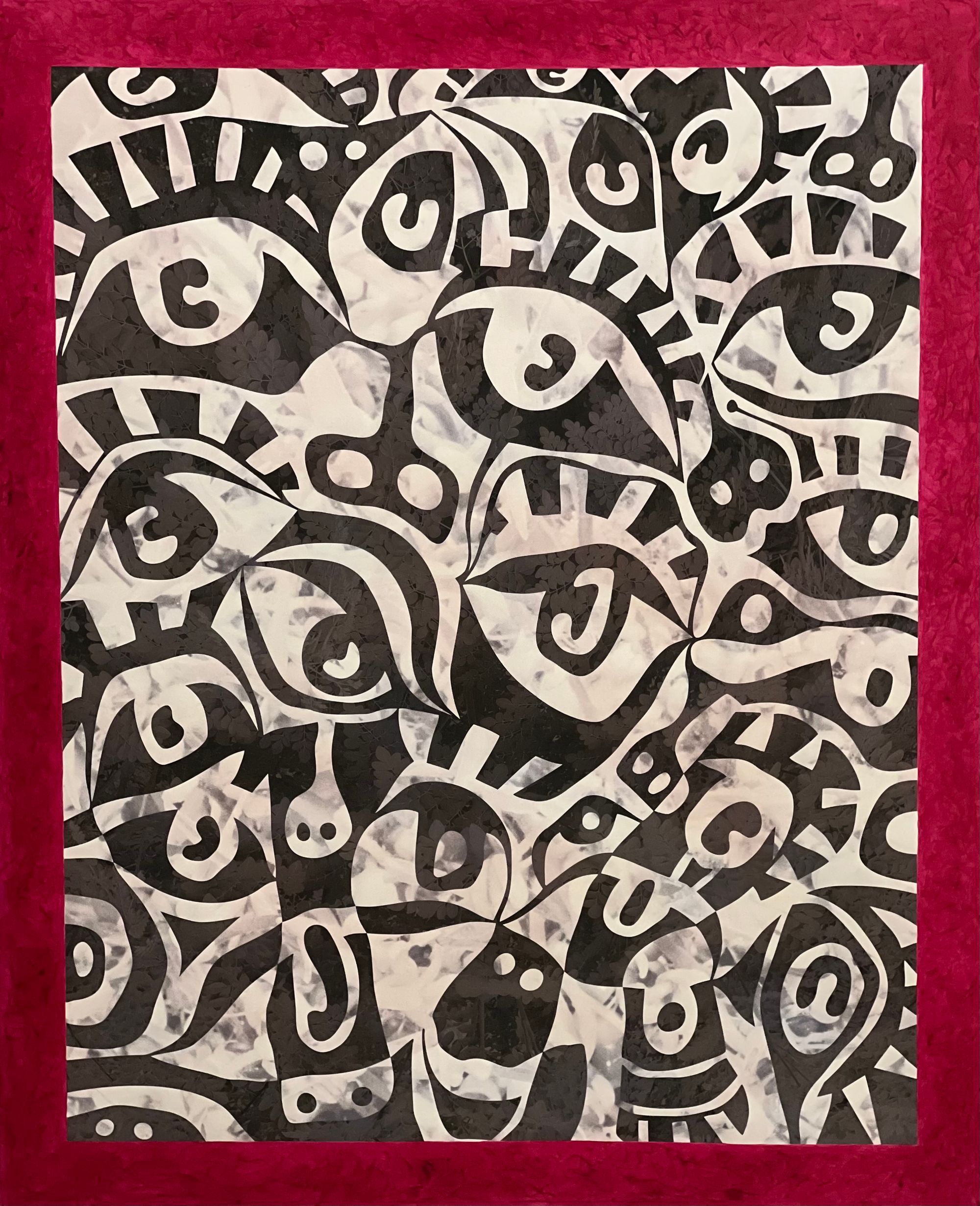 At another level of meaning, the prints could be about the need to keep an eye on development and growth; that they can go awry if we don't have checks and balances built into the ways we develop ourselves individually and as a society.
They are a continuation of my exploration in the digital-analog space. My aim now is to produce three to four pieces of self-standing pieces of work and merge them into one. Don't know if it will work out well. Scroll down to see the remaining eight pieces.
Third piece for Lahore: This comes from the Exaggerated Stills series.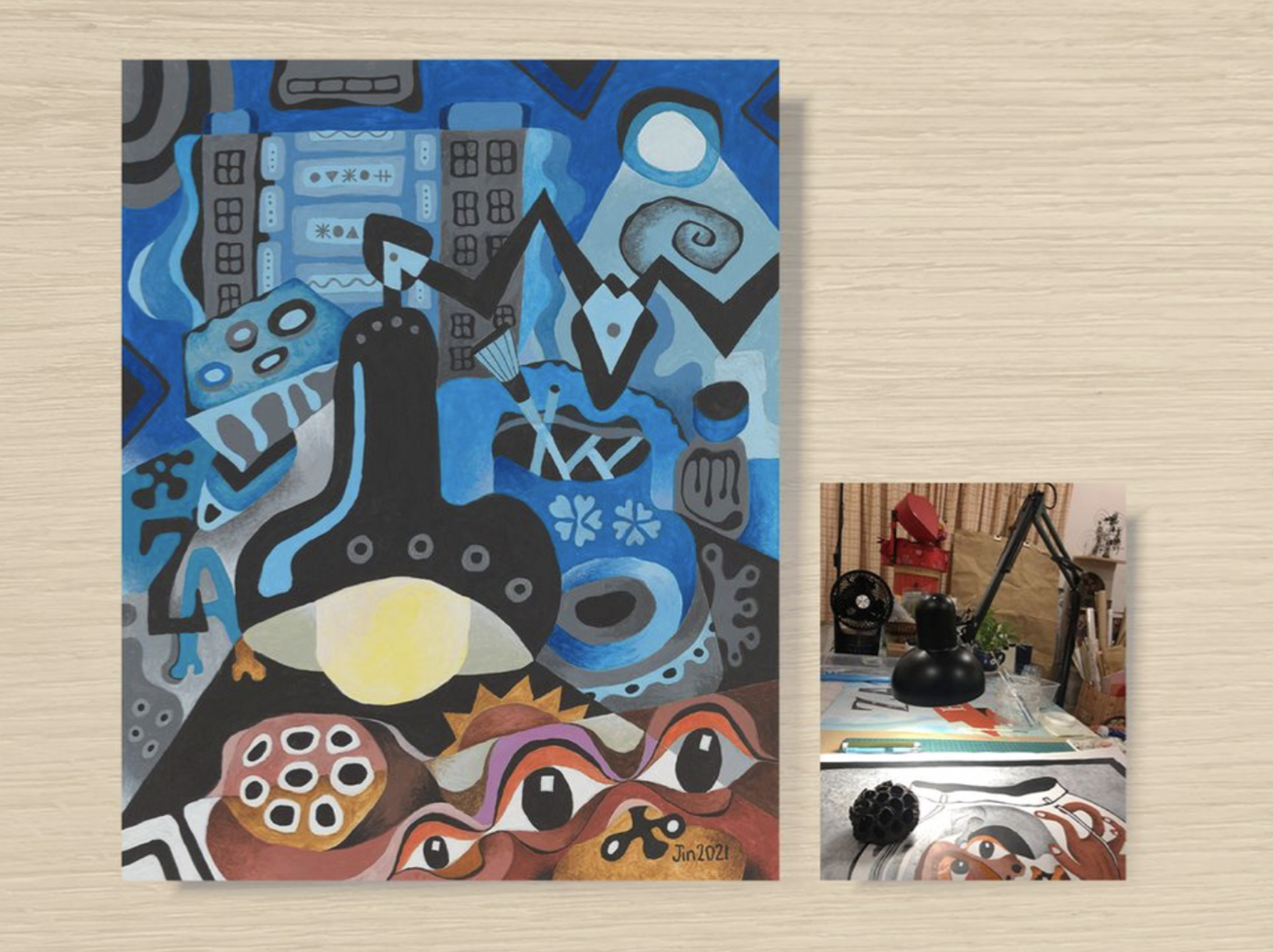 Read more about the series here.
Fourth piece for Lahore: This comes from my Restart 2020 series.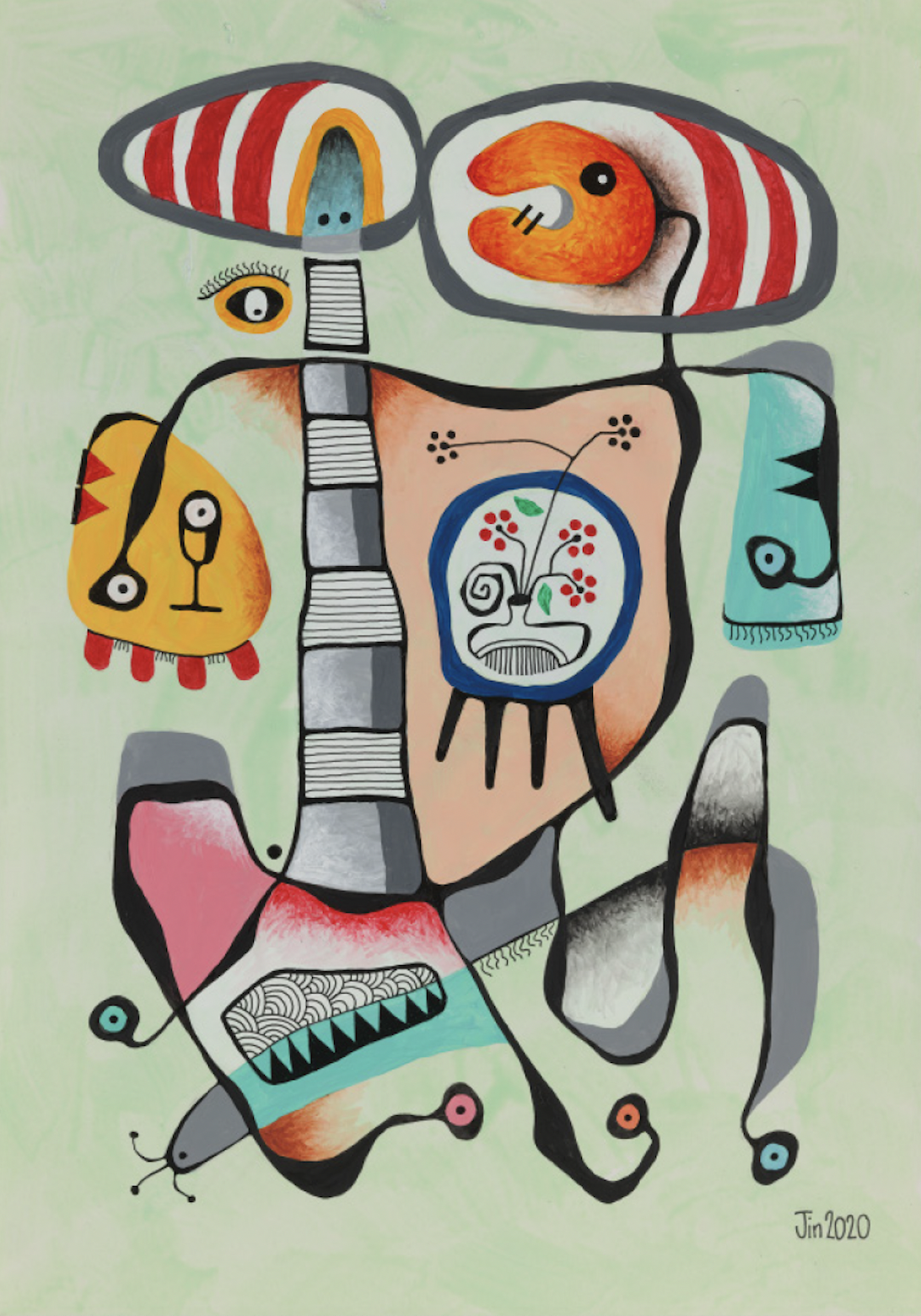 Read more about the series here.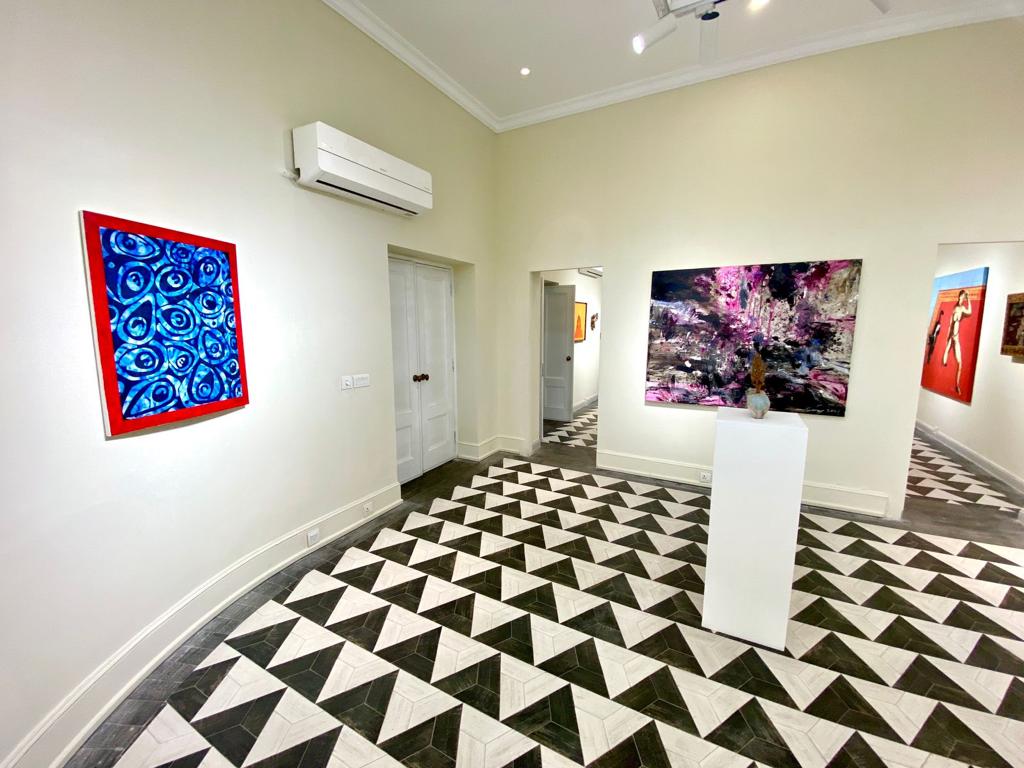 The following are the eight remaining pieces of "Watchful amidst hope":